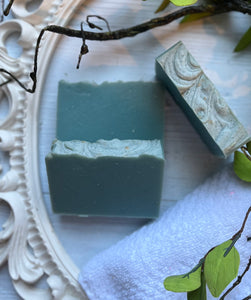 Shave Bar is made with mango butter for a clean smooth daily shave, great for men and women. 
care for your soap and extend its life by keeping it out of the water and encourage it to dry 24 hours between uses on a soap dish or lift. 
All soap bars are hand cut at 4.5 ounces; weight may vary from bar to bar. 
Ingredients: Saponified Oils, Olive Oil, Coconut Oil, Lard, Mango Butter, Castor Oil, Distilled Water, Lye, Fragrance Oil, Kaolin Clay, Goat Milk Powder, Tussah Silk, Sea Salt, Mica, Sodium Lactate